Col and me arrived early on the morning of the 25th to be greeted by a wonderful sunrise. Using the sheet from the tipi and some of the tipi poles we quickly knocked
up a temporary bender.
Anyway here's some pics...
25th December stones

the bender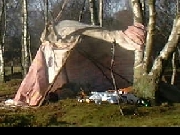 turkey stew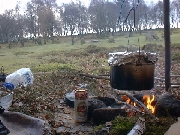 col chillin
and of course a festive kick around....